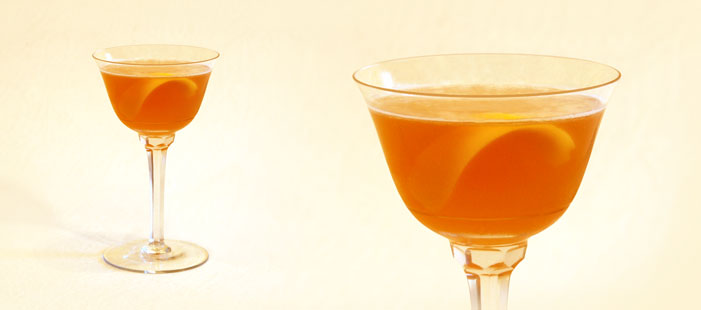 We've had a number of requests for a Hanukkah cocktail. Our first impulse was to work up eight flaming drinks to mark the Festival of Lights. While we may revisit that daring idea, for now we offer this dreidel-toppling tipple to keep your holiday spinning. 

The Maca-bee Cocktail takes it's name from a crossing of macadamia nuts (i.e., "maca") and honey (i.e., "bee"). It's a bit more tongue in cheek than the drinks on our Passover list, but no less delicious.

The recipe is an interesting variation on a whiskey sour that brings together bourbon, macadamia liqueur, lemon juice and honey. The result is a festive cocktail that begins with a bright flare of flavor and subtly swirls into a lingering, nutty warmth.


Ingredients:

2 oz (60 ml) Redemption High-Rye Bourbon

¼ oz (7 ml) Honey Syrup [2:1]

¼ oz (7 ml) Lemon Juice

1 tsp (1.25 ml) Trader Vic's Macadamia Nut Liqueur


Directions:

1) Combine all ingredients in a mixing glass. Shake well with ice.

2) Strain through a fine mesh strainer into a chilled cocktail glass.

3) Twist a swatch of lemon peel over the top and drop into the glass.

As an option, consider flaming the lemon peel to caramelize the citrus oils. It adds a complexity to the flavor and a nice bit of Hanukkah flare for your guests. If you haven't done this before, check out Chow.com's quick video tip on the technique.


Notes:

To make the honey syrup, dissolve two parts of honey in one part of hot water. Chill before using. Adding a tiny amount of vodka will extend the syrup's shelf life.

Be careful with the macadamia nut liqueur. It can easily overpower the cocktail.